Is it too hot in your house?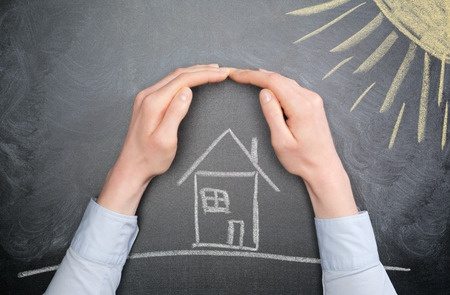 Here are 5 tips to make your house cooler without increasing energy costs.
1) Check the attic insulation
Have you checked the condition of your attic insulation lately? Poor insulation in your home can lead to condensation and mold on the walls. When you check the insulation:
Make sure the mineral wool is not compacted and that it is thick enough, with no gaps.
You also need to monitor the level of humidity in the attic. Too much moisture will make the insulation ineffective and cause deterioration and swelling of your roof decking over time.
Insulate your home and make sure that the studs and joints between the walls and ceilings are covered with insulating materials.
Proper insulation will allow you to reduce your energy costs, keep your house cooler in summer and maintain comfortable temperatures all year long.
2) Ventilate hot attic air
The ideal temperature for an attic is normally within a few degrees of the temperature outside. A large gap is a sign that your roof system is not functioning properly.
First:
Check your attic ventilation. A well ventilated attic creates an energy cost savings and improves the comfort of the home.
Evacuate the moisture in the warm air that has risen through the house.
Check all roof fans, soffits and vents for dirt and obstructions.
Make sure your ventilation system is effective. If necessary, choose a fan with a high CFM.
3) Take steps to correct air and water infiltration
An airtight house is more resistant to hot air infiltration from outside.
Minimize air and water infiltration through the roof accessories (chimney, vents, soffits and fans).
Seal around windows, electrical and ventilation accessories (bathroom fan and kitchen range hood) to prevent hot air and humidity from seeping in.
4 ) Green up your environment
Add plants and vegetation near your house. Whether on your patio or deck, in your yard, on your balcony or in your home, green plants certainly help keep the ambient air cooler.
5 ) Opt for a white roof
For your next renovation project, choose light-colored materials to line your flat roof. Used to combat the heat island effect in large cities, a white roof can greatly improve the comfort of your home by reducing indoor temperatures by several degrees.
This option is increasingly widespread in Montreal and can be achieved with a prefabricated membrane composed of elastomeric bitumen. With a lifespan 2 to 3 times longer than that of a traditional roof, this product is available in several light colours that will reflect the sun's rays.
Do you need a hand to help you in your inspection? Feel free to call our experts.
We will help you reduce ambient heat in your home for greater comfort throughout the summer!