It is time to freshen up your home. While you're at it, have you cast a glance up to see the condition of your roof? Here are some tips to help you maintain your roof and maximize its lifespan.
Check your gutters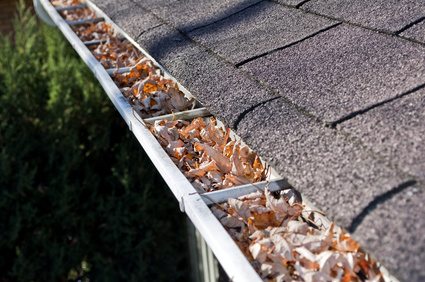 Leaves, conifer needles, twigs, debris and shingle residues can easily clog your gutters. It is important to get rid of debris that accumulates after maple trees drop their buds in spring. This is essential in order to prevent your gutters from clogging and overflowing. It might even save you from having a problem with water infiltration through the roof.
After removing debris, take the opportunity to check the efficiency of the whole gutter system. Using a garden hose, run water through your gutter and make sure that no waste impedes the flow and there is no leakage or backflow. Also make sure that your gutter is still solidly attached to the edge of your roof with the proper incline to allow efficient discharge of rainwater.
Inspect your flower beds
In the spring, you may sometimes find pieces of asphalt shingles near the house or in the yard that came off the roof during the winter. In this case, don't wait: call in a team of expert roofers to get an assessment of the work required.
Clean the drain
Particularly for flat roofs, it is essential to clean your drain in order to remove any accumulation of leaves or vegetation. Drain obstruction could cause significant water infiltration leading to considerable damage to the structure of your roof. It's a good habit to regularly check your drain and save yourself a great deal of trouble.
Inspect your roof
All roofs should be inspected annually. In early spring, be sure to cut away any branches or leaves and note the condition the shingles or membrane. Check the sealing, caulking and strength of flashings, as well as the chimney and roof vents to prevent water infiltration problems.
Have you noticed warping, rippling or erosion in your roof's decking or covering? Whether for a minor repair or a full restoration, the team at Union Roofing is ready to help you extend the life of your roof.
Contact Union Roofing for a free evaluation of your project.